Welcome to Townsville Vocal Studio. Work with a professional, qualified and highly experienced vocal teacher to improve your singing, your speaking voice and your general vocal health. Students of all ages and abilities welcome.
** PLEASE NOTE: Townsville Vocal Studio is open, with all Covid-19 safety protocols in place. Since online lessons have been so effective, these are still available if preferred. Please enquire via the Contact page. Thank you. **
Have you always wanted to try singing lessons, but never taken the first step?
Are you singing already and want to improve your range, tone and projection?
Are you auditioning for an upcoming show, and want to hone your performance?
Do you need to work on your public speaking skills?
Contact Siobhan to arrange a first lesson.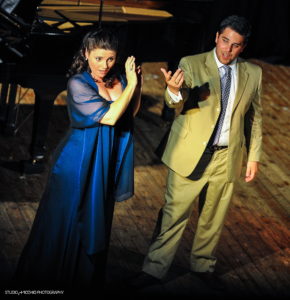 Siobhan has over 20 years experience as a performer in Australia and Europe, post-graduate qualifications in vocal performance and pedagogy, and more than 10 years experience as a voice teacher in Sydney and Vienna. Siobhan's students sing music theatre, classical, jazz, R&B, soul, rock, and folk music, and she believes in a healthy vocal technique, no matter the genre.
Siobhan loves to help students expand their vocal capabilities and become more confident, as performers and individuals. She also works with actors preparing for auditions (monologues and songs) and with non-singers to help them improve their vocal projection, range of expression, and confidence when speaking.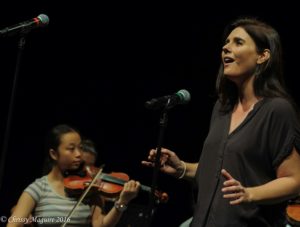 Siobhan has helped students refine their technique for music industry recordings and gigs, audition for university music courses and drama schools, and to learn to sing after years of being told they are tone deaf (!) by their family and friends. If you have an absolute love of music and singing, but think you "cannot" sing, please get in touch. This is absolutely not true!
Daytime, evening and weekend lessons available. Spacious, air-conditioned studio on Framara Drive. Beginners welcome. Please see the Pricing page for information on lesson fees and the term structure.
Click here to send a message to Siobhan.